Valentine's Day is nearing, and it is the perfect excuse to embrace a night out in bold reds or soft pinks. From cocktail dresses to jumpsuits, show off your festive holiday look of choice by preparing a stylish outfit ahead of time. Unsure of what to wear just yet? Don't worry; we've got you covered! Here are our favorite picks from retailers such as Tobi and Lulus to achieve the perfect look for a date night or fancy event this February 14th.
My Lace or Yours Dress by Tobi ($27, Tobi)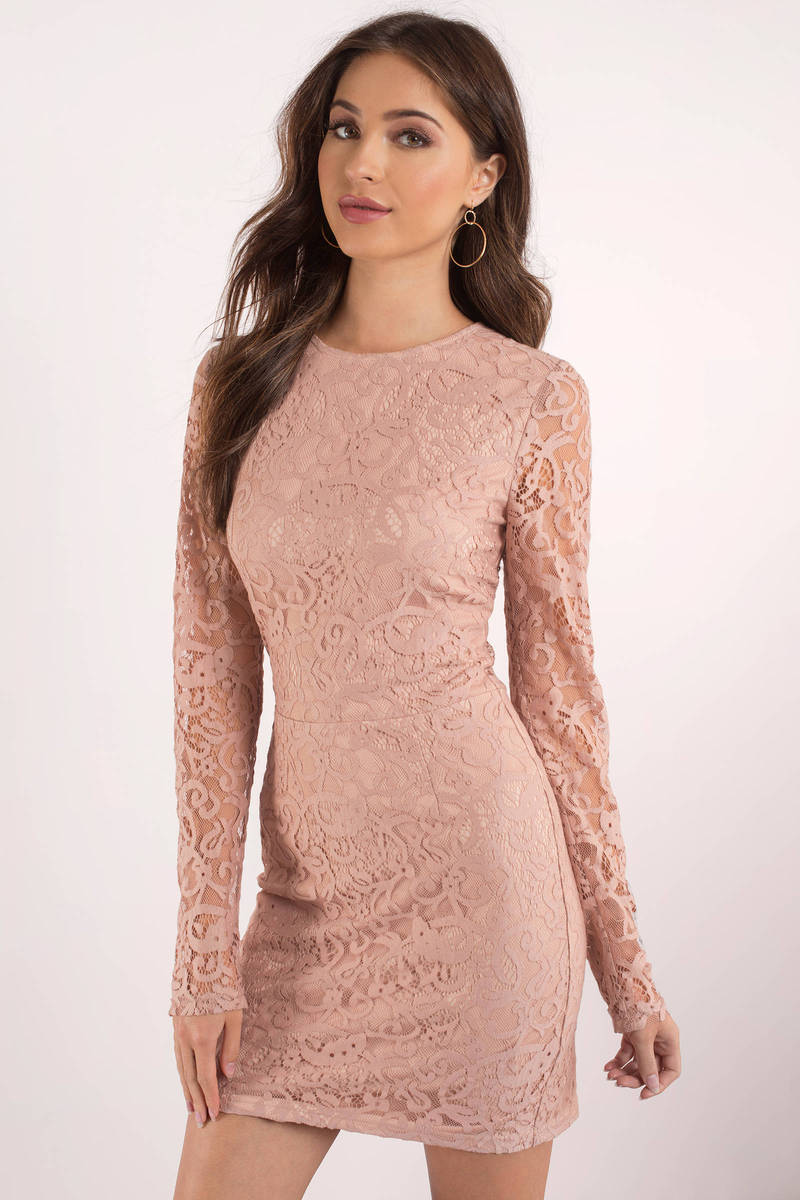 This lace bodycon dress embodies an aura of feminine elegance and charm. Simple yet fancy, this is the perfect outfit for a night out, especially when paired with a statement necklace or drop earrings.
Bell Sleeve Pencil Dress by Shein ($15, Shein) 
Bell sleeves are one of the hottest trends right now, and this powerful red pencil bodycon dress is ideal for Valentine's Day. While wearing this bold dress, you are sure to make a statement! Paired with a cute clutch and a pair of black heels, this outfit will slay any night out.
Asymmetrical Pleat Jumpsuit by Nordstrom ($138, Nordstrom)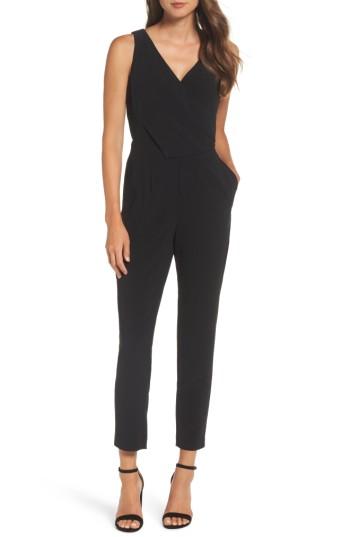 Who says you have to wear a dress? Jumpsuits are trendy these days, and this classic v-neck black jumpsuit is every bit as chic and polished as any dress. Paired with a pair of red or pink heels and a bold lip color, you will surely catch everyone's attention this Valentine's Day.
The Augusta Solid Seersucker Dress by Lauren James ($125, Lauren James)
This delicate seersucker dress is every bit as stunning as it is graceful. Show off your southern charm with the halter style and bow-back detailing. The color is decadent enough for Valentine's Day without being overbearing, so you can still show off your festive style without wearing full-on red.
Off-the-Shoulder Skater Dress by Lulus ($52, Lulus)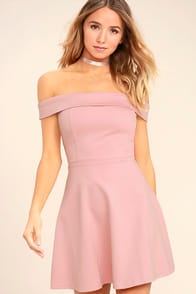 If you are in search of a trendy yet classy dress, then this is the one for you! The soft pink color will establish a timeless look, while the off-the-shoulder flair adds a modern detail to a classic style. Accessorize with a matching choker, pearl necklace, or a pair of statement earrings to achieve the a modernly elegant look. 
Read more Fashion News on ClicheMag.com
A Valentine's Night Out in Style: Featured image credit: us.shein.com