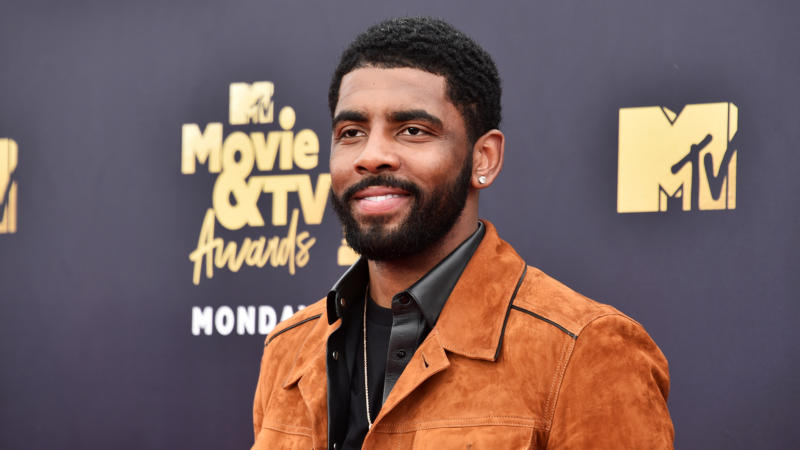 When a blessing comes your way, you don't always necessarily see it coming.
Kyrie Irving boosted a GoFundMe goal to support a herb farm startup and Massachusetts native Valencia Andrews, who launched the page to fund her interest in creating alternatives to improve the quality of life.
The post Aspiring Herbalist Exceeds GoFundMe Goal After Kyrie Irving Donates $22K To Her Startup — 'I Didn't See It Coming' appeared first on AfroTech.
"Over the years, I've taken a personal interest in developing better approaches to caring for myself and communities through birth work, food, different forms of medicine, and spiritual and natural practices," she said.
She continued: "Acting on this interest, I sought out more information on herbal medicine and realized its potential to change the trajectory and quality of my life and the lives of those I can reach."
The GoFundMe page, where she shared the details above, caught the attention of basketball star Kyrie Irving, who donated $22,000.
She was originally looking to raise $8,600. Thanks to the help of Irving, the initial fundraiser has nearly tripled.
The donations will support her apprenticeship with Sacred Vibes Apothecary Owner and Master Herbalist Empress Karen Rose.
In addition, she plans to allocate the funds toward her farm business startup and the costs for the upcoming season.
"These efforts have helped me further realize my vision for a life rooted in wellness, community engagement and freedom from illness. I want to offer people spaces of rest and restoration through herbal medicine and education for all ages. I've come up with a multi-phased plan, starting with my first growing season this spring," she said via GoFundMe.
"I didn't see it coming, I had no idea how he even landed on my page," Andrews said, according to Sports Illustrated. "But I'm glad that I took the time to write out my GoFundMe in the way that I did so people know exactly where every dollar is going to. You know people like transparency."
As of this writing, Andrews has raised a total of $24,315.