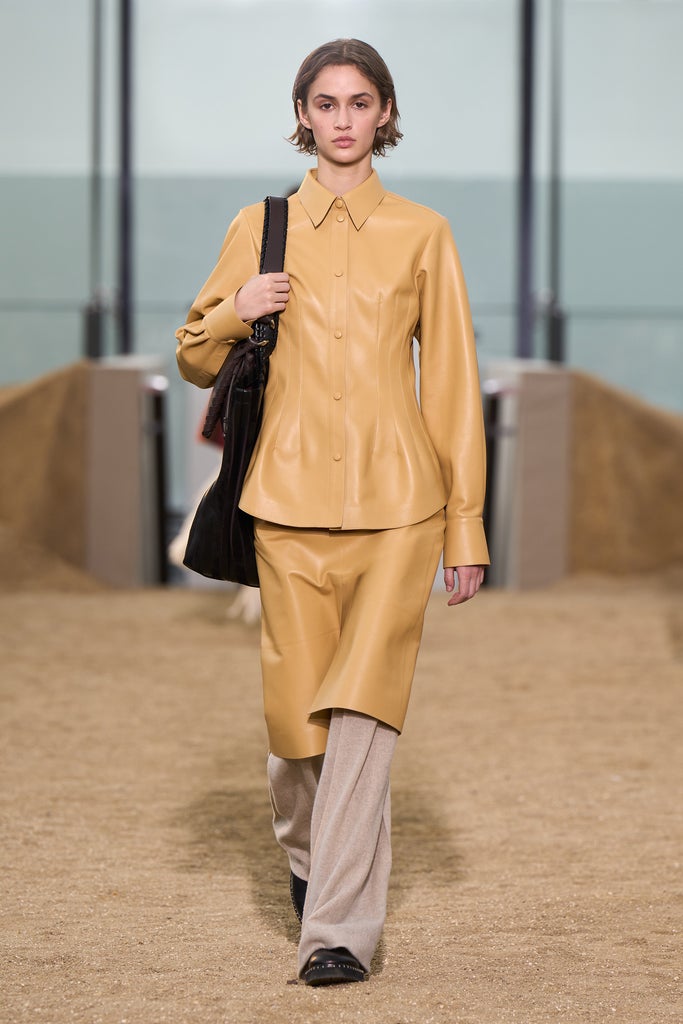 In the long list of "worst outfits I've ever worn" — which I run in my head at least once a week — a single dress-over-pants ensemble stands out. The year was 2007, a time when Disney channel stars like Ashley Tisdale and Miley Cyrus, as well as now-established actresses like Anne Hathaway and Zoe Saldana cemented dresses over jeans as the must-have look of the era. And so, as the trendy kid I was, I tried it for myself via an aqua blue spaghetti strap, babydoll dress, paired with straight-leg jeans and silver ballet flats. 
This memory alone was jarring enough to make my body shake in fear when TikTok started welcoming back the trend. Much like your elderly neighbor telling you to get off their lawn, I kept having fantasy arguments in my head with TikTok creators young enough to have never lived through the style's original era, always thinking back to that one awful outfit. But when designers also started embracing the styling trick, I had to — if only for the sake of my profession — keep an open mind.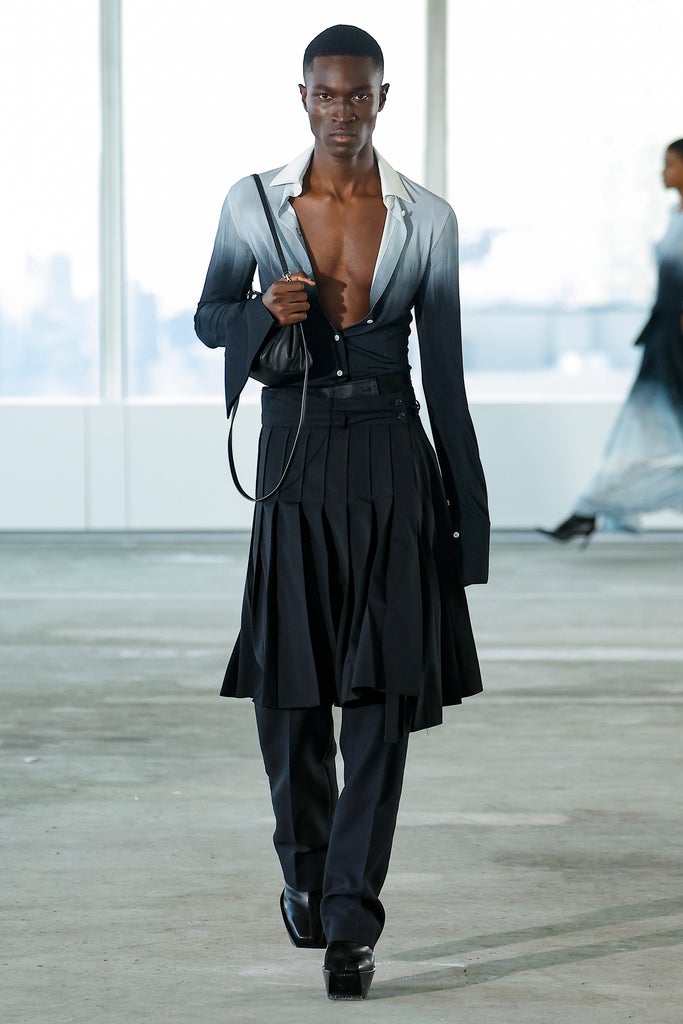 Take, for example, the f/w 2022 runways, where designers like Nanushka, Chloé, and Givenchy included dresses-over-pants ensembles in their lineups, and s/s 2023, for which New York-based wunderkind Peter Do featured the controversial trend en masse. Yet, they were worlds apart from the iterations popularized by Disney channel starlets. Chloé's f/w 2022 collection showcased neutral leather shirt dresses over wide-leg pants, while Nanushka paired a jumpsuit with a pencil skirt, leaving just a tiny peek of the pants around the ankles. Then, there was Givenchy, which opted to have models wear boot-pant hybrids with flirty, ruffled frocks.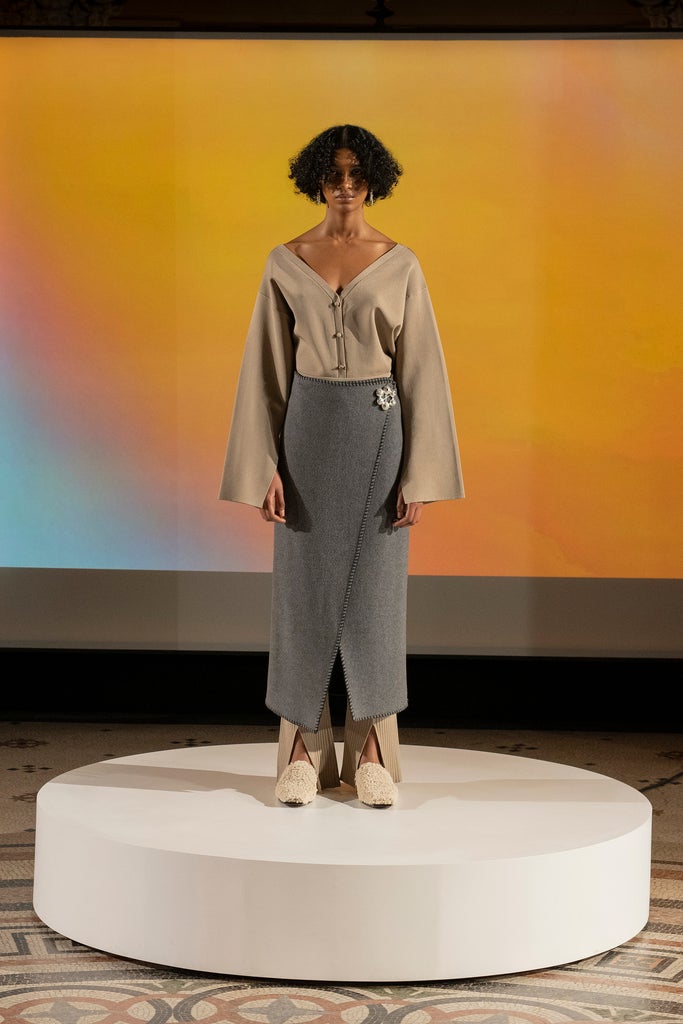 These versions alone were enough for me to take another jab at the trend. After all, much like corsets, butterfly tops, whale tails, and micro mini skirts, everything old (and embarrassing!) can be made cool again. 
Here's how I'm updating the trend for 2023.
Turn up the volume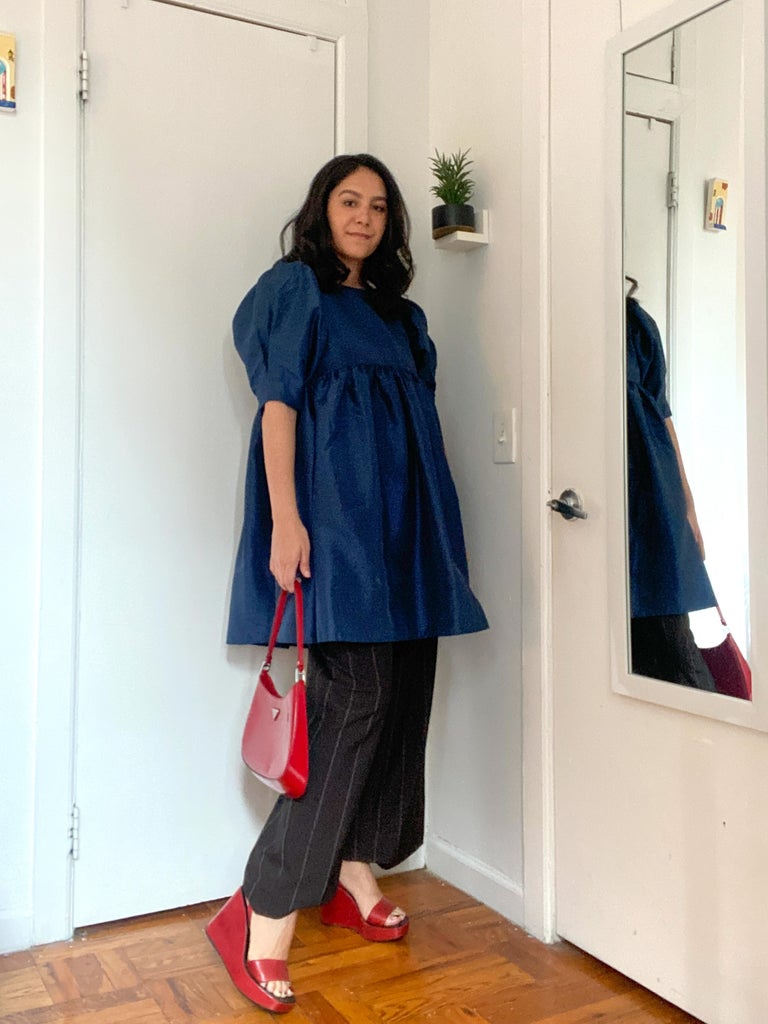 Voluminous frocks and wide-leg pants have been defining trends of the 2020s so far, which is why pairing the two is a good idea — at least, to dip your toes in the trend. Since dresses over pants is already a fabric-heavy trend, going for a 'more is more' approach gives it a modern update. 
Go asymmetrical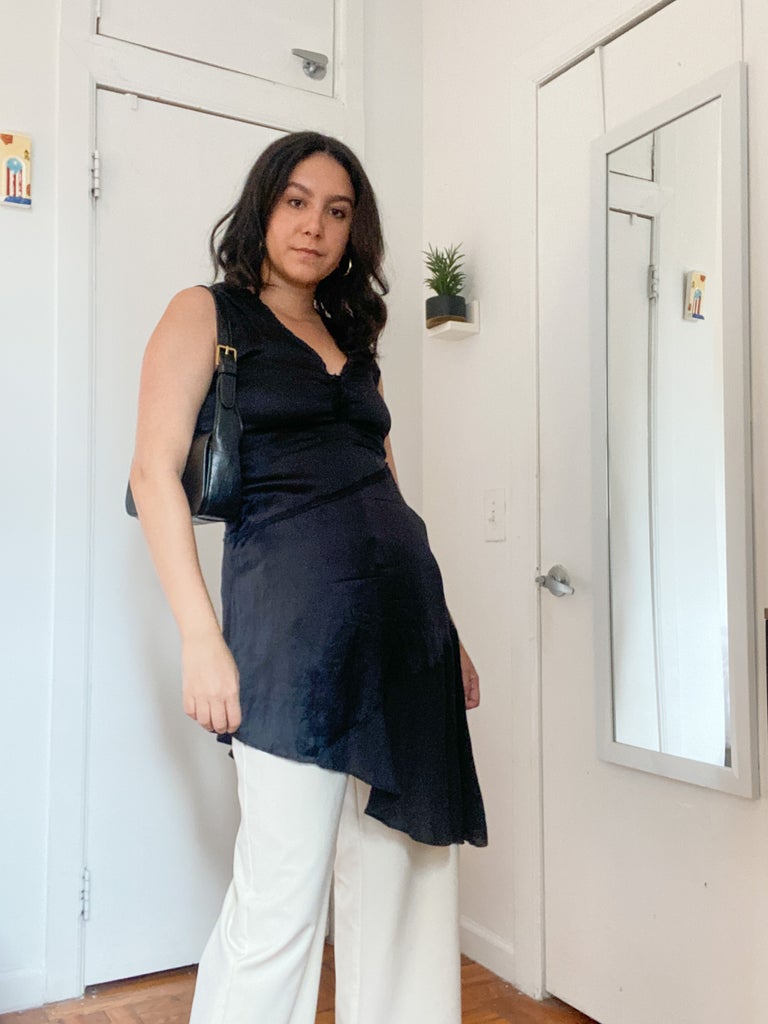 The reality is that styling a dress over pants is a daunting task. After all, the former was meant to be worn by itself, so it can feel a tad jarring to have it suddenly serving as a top. Thankfully, asymmetrical hemlines are currently on trend, which makes the transition a bit easier. 
Maxi is the new mini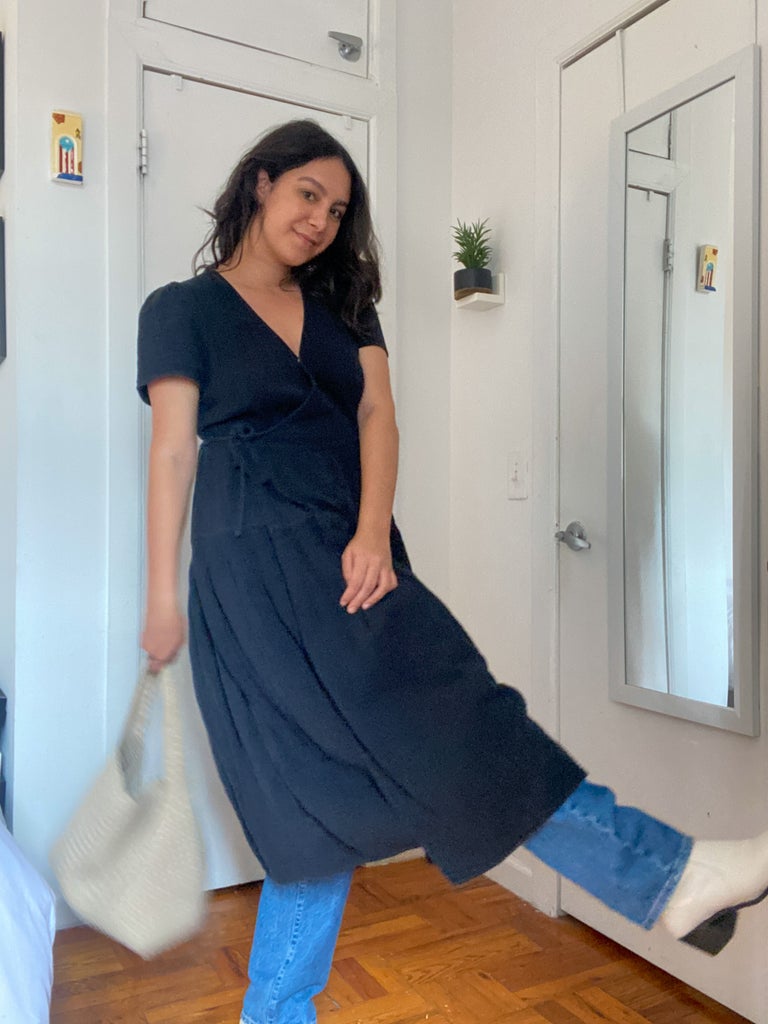 In case you missed it, mini skirts are on their way out. Maxi skirts and dresses are the preferred hemline for the upcoming months. And while you may think that a maxi dress can't be paired with pants, I'm here to change your mind. Let a bit of your jeans peek underneath the dress for an unexpected twist in a casual outfit. 
At Refinery29, we're here to help you navigate this overwhelming world of stuff. All of our market picks are independently selected and curated by the editorial team. If you buy something we link to on our site, Refinery29 may earn commission.
Like what you see? How about some more R29 goodness, right here?
Maxi Skirts Will Be The Next Big Fashion Trend
How Is It Really? The Micro Mini Skirt
7 Ways To Style A Corset – For All Occasions